On 24th October, Goldcard Foundation donated water-purifying equipments to Tanzania to promote local public health development. The Tanzanian Ambassador to China Mbelwa Kairuki, the Counsellor of Tanzania in China Lusekelo Gwassa and the President of the Chamber of Commerce Abraham Merishani were warmly welcomed by Vice President of Goldcard Smart

Group, Chairman of Goldcard Foundation Ms. Maggie Wang and other leaders.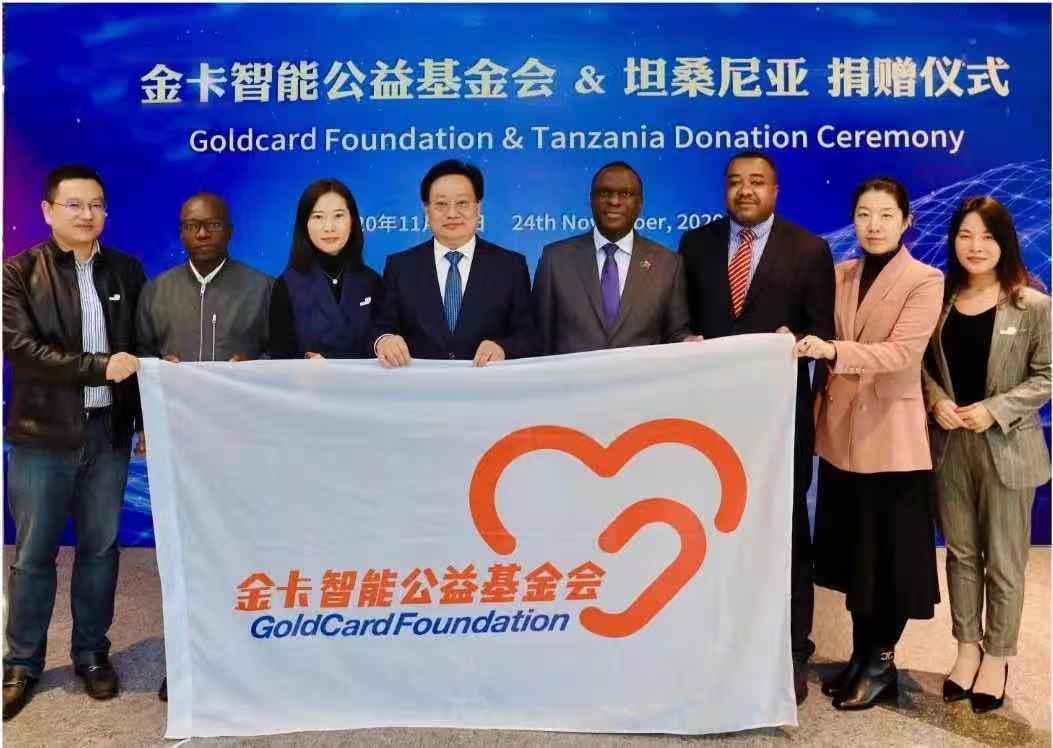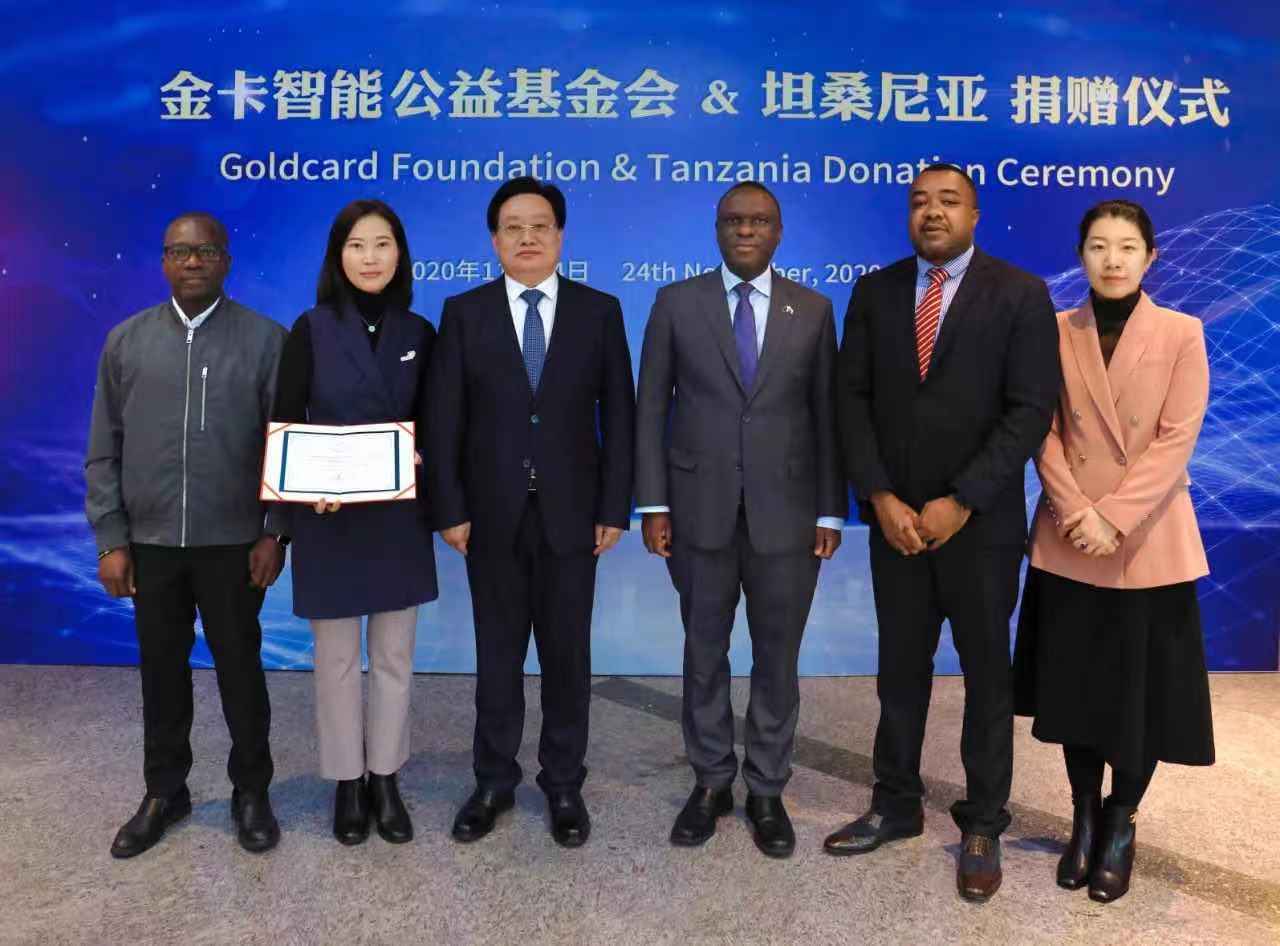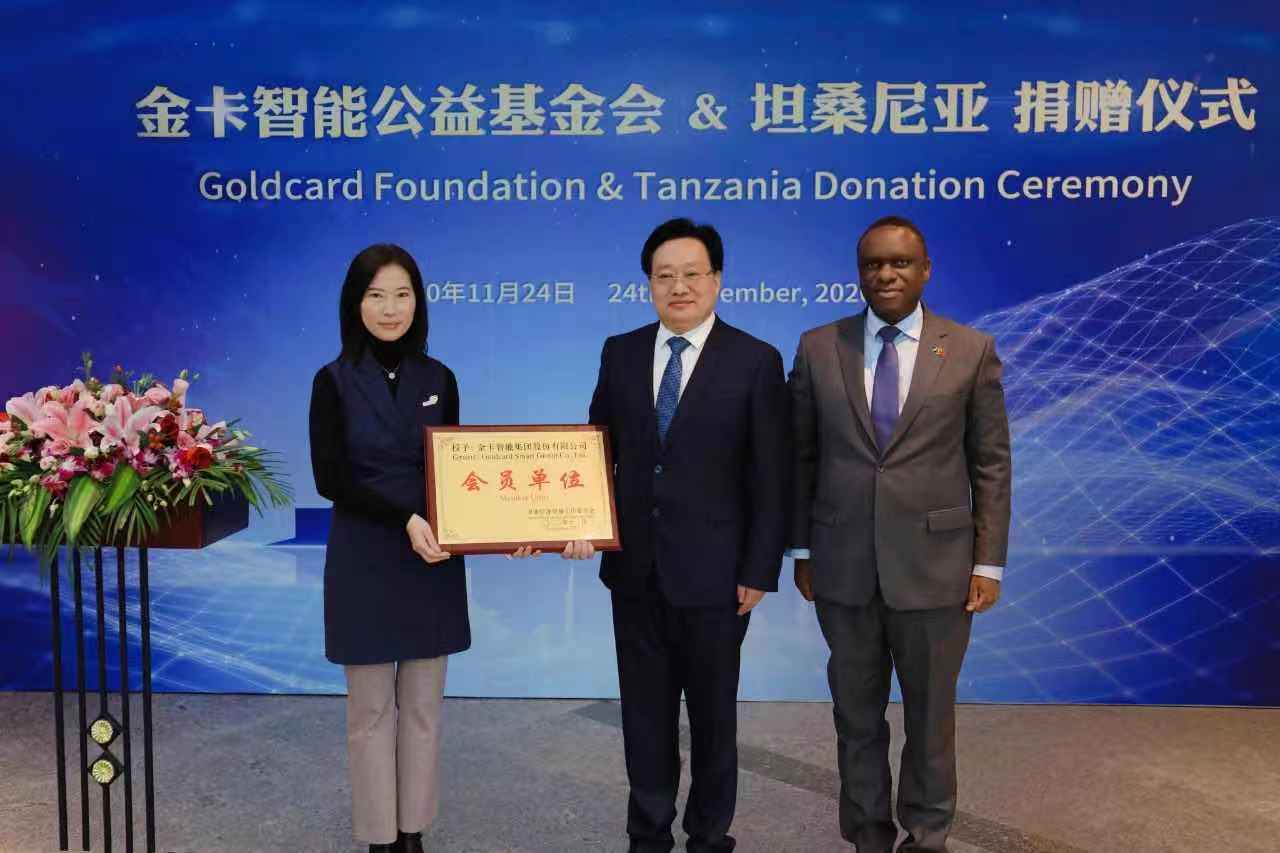 Ambassador Mbelwa Kairuki spoke highly of the charity career of Goldcard Foundation:"Goldcard is a company who shares human value and digital development of this industry through Big Data and IoT, creates fortune and gives back to society
during its development".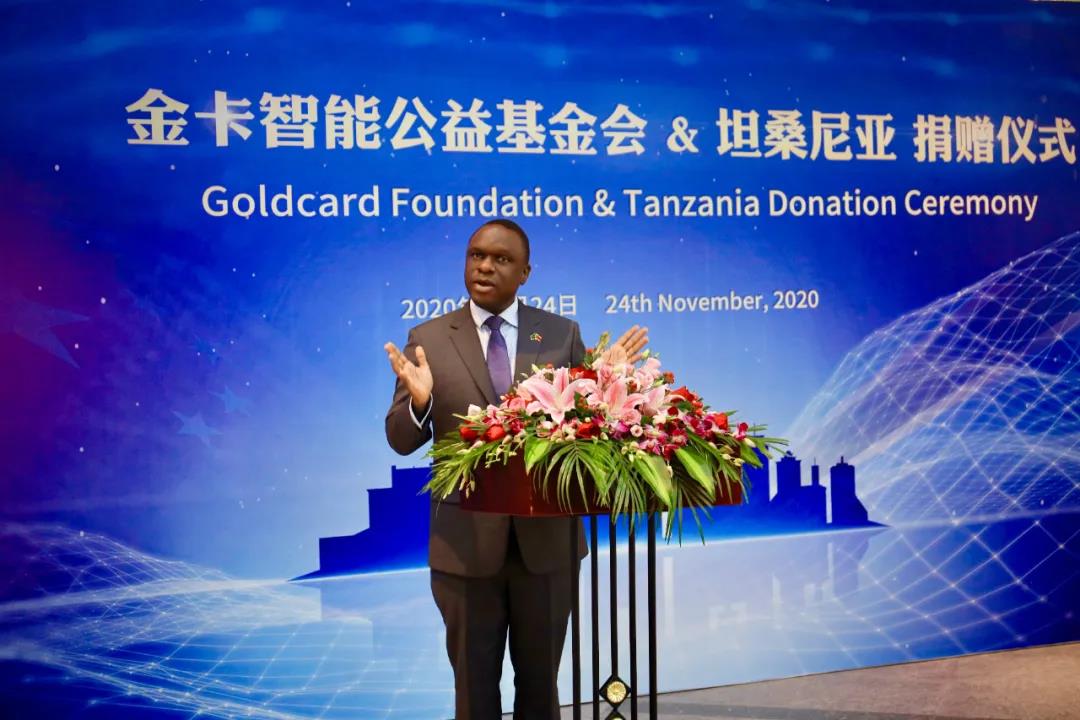 Ms. Maggie Wang sincerely thanked the visit of the Ambassador Mr. Kairuki, on behalf of Goldcard Foundation, saying that "We have been much caring about the people's health in Tanzania. Goldcard group has been working on the digital transformation and upgrading of public utilities and energy industry. Today, with the help of the Tanzanian Embassy in China, we are happy to donate another batch of water purification equipment to Tanzania, with the purpose of helping the local people to cure diseases and develop the social health".