The First in China! T3RM Rotary Flow Meter of Tancy completed gas flow tests at Pigsar in Germany
Recently, T3RM Rotary Gas Flowmeter of Tancy has passed the gas flow test (with the test result of 0.2-level accuracy) at Pigsar, a subsidiary of the Physikalisch-Technische Bundesanstalt (PTB), and became the first certified product among three-rotor, high-pressure rotary gas flowmeters existing in China.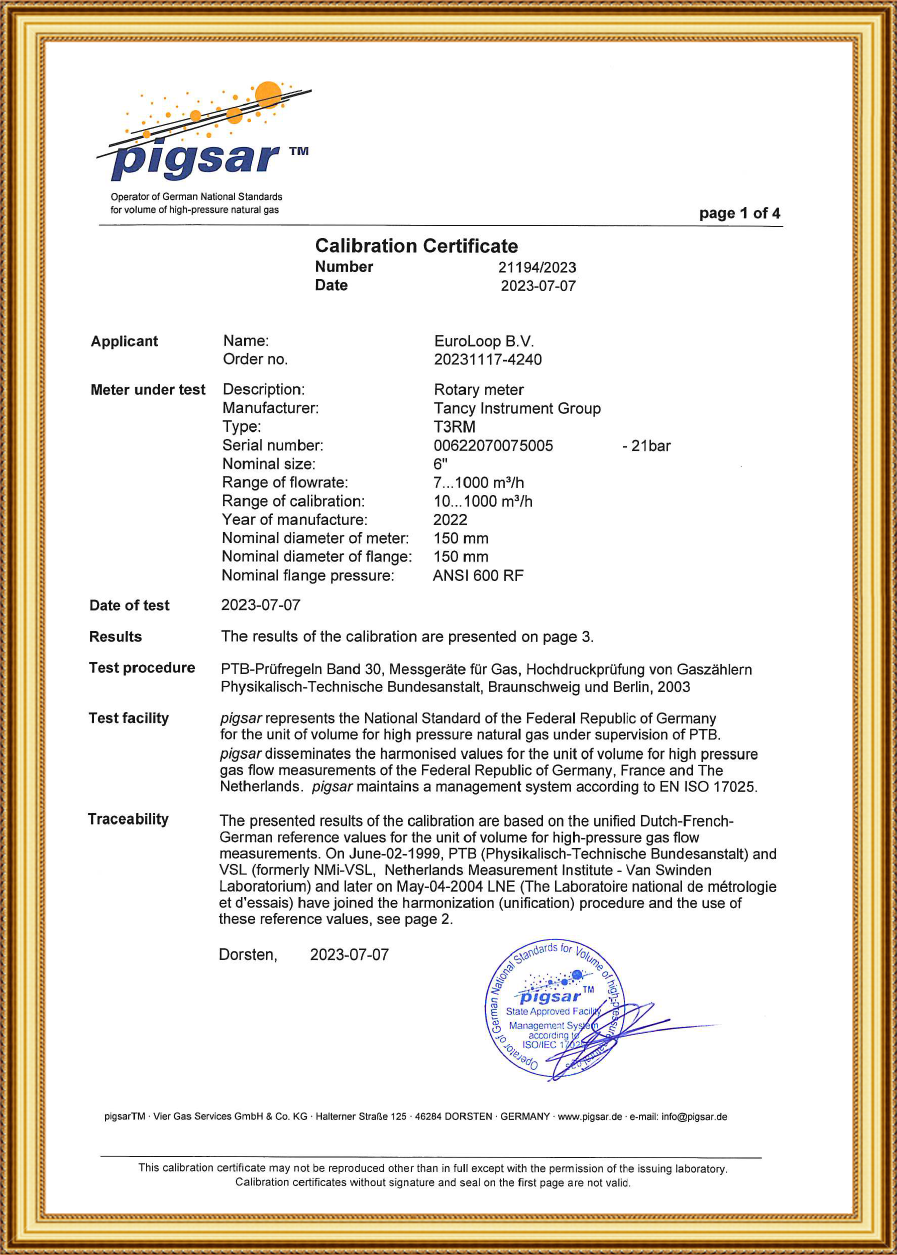 T3RM Rotary Gas Flowmeter to adopt multiple inventions and innovative technologies characterizes high accuracy, repeatability, low pulsation and high working pressure, etc. Three pairs of rotors side by side consist a metering unit , effectively addresses the problems of high metering pulsation which a single pair of rotors have. Early July, the flowmeter at Pigsar completed the gas test under the pressure of 20 bar and 50 bar, reaching 0.2-grade precision.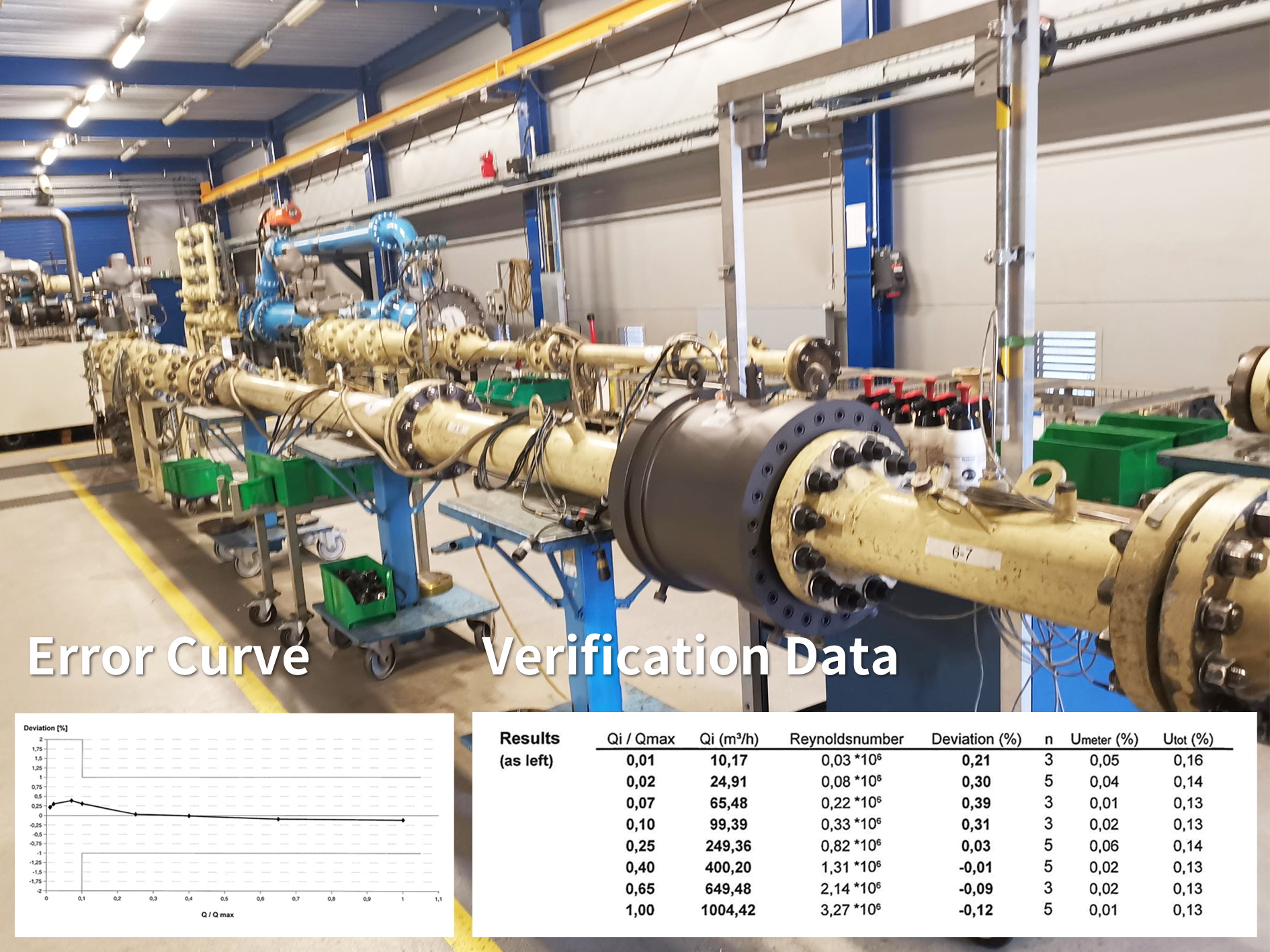 T3RM Rotary Gas Flowmeter has the following advantages:
With its high accuracy and excellent repeatability, T3RM Rotary Gas Flowmeter can be utilized as a standard equipment for verification, comparison during gas flow test, altering the reliance on foreign-brand flowmeters as a standard equipment for a long period.
The flowmeter body can withstand 11MPa for its design combining two chambers separately dedicated for metering and pressure withstanding. It effectively ensures accuracy of the metering chamber in a high-pressure environment, solves the application problem, and promotes the industry's technological progress.
T3RM Rotary Gas Flowmeter widely applies to commercial situations requiring accurate metering natural gas, hydrogen, mixture of natural gas as well as pure hydrogen.
Pigsar, as the world's leading organization for high-pressure flowmeters calibration, has strict certification standards and high reputation in this term. It cooperates with the Physikalisch-Technische Bundesanstalt (PTB) and takes charge of conducting German national standard in regards of high-pressure nature gas metering. Being a recognised authority in this field in Germany, Pigsar's certification service has been widely accepted around the globe. Obtaining the certification demonstrates Goldcard's internationally leading technology, high-level product quality and accuracy. In the future, Goldcard will continue to provide more efficient and accurate digital energy products and solutions for the world.