Over the past decade, cutting-edge IoT (Internet of Things) technologies like GPRS, NB-IoT, LoRaWAN, Sigfox, etc. have been applied in the gas industry, by virtue of the low power consumption, wide network coverage, infinite possibilities, etc. Especially, from 2020, COVID-19 brought huge challenges to gas companies, IoT smart gas based contactless meter reading, remote monitoring, electronic billing and online payment have received intensive attention from many gas companies.
LoRaWAN with its advantages of independence and flexibility due to private network band, therefore has been proven as an excellent application in the gas meter reading, with overall meter quantity scale reached million level.
As a leading company in the smart gas meter industry in China, Goldcard Smart Group has been deeply engaging in the implementation of related projects and has accumulated rich application experiences.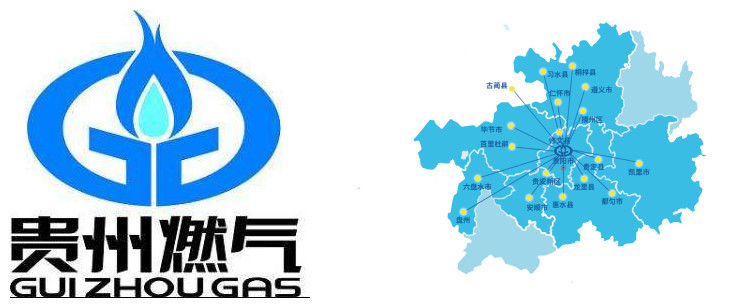 Guizhou Gas Group, a public Gas group company covering 27 cities, serving 1.6 million residential users. They have installed more than 1 million LoRaWAN gas meters, with about 3000 concentrators installed (in which 1000 for gas meters). The success rate of second time meter reading was more than 99%, first time meter reading was more than 97%, while before installing LoRaWAN meters, the success reading rate was less than 48%.
Guizhou Gas Group began to conduct IoT meter surveys in early 2016, and decided to use LoRaWAN smart metering technology upon the survey results. They selected ZTE lightweight, operational-grade concentrator (base station) and the CLAA protocol (LoRaWAN protocol customized by the Chinese Lora Alliance) for the solution. In 2017, Guizhou Gas established a joint venture with Goldcard, ZTE Group, and venture capitalists to operate the LoRaWAN network for the entire project.
Up to now, in addition to gas business, the JV has integrated multiple LoRaWAN based IoT business sectors such as smart fire protection, smart safety supervision, smart water, smart agriculture, smart municipal administration, etc. and the JV has become an emerging IoT operating company.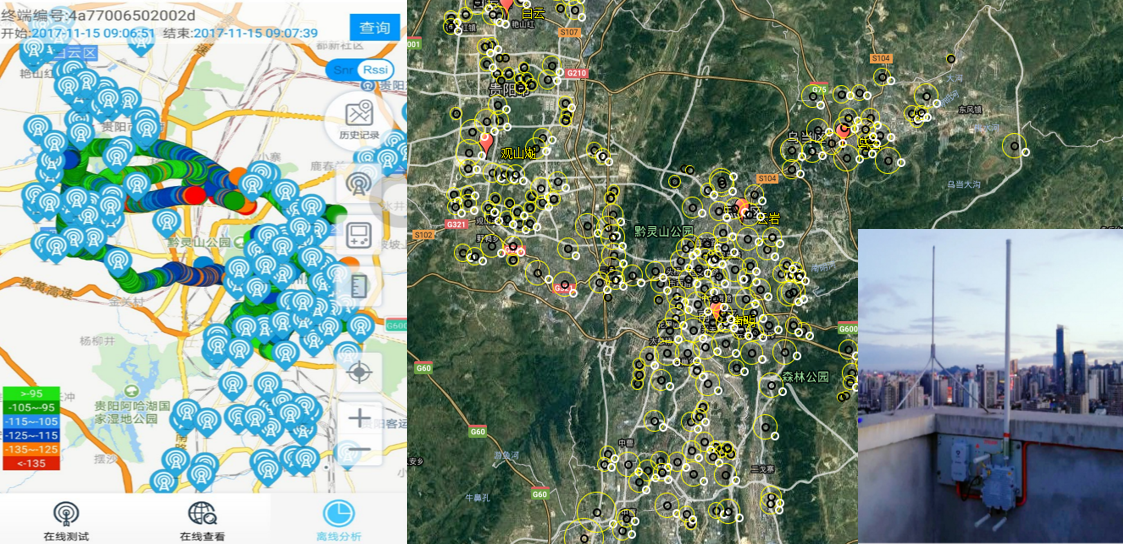 LoRaWAN Network Signal Map
Conclusion and suggestion:

1) LoRaWAN technology is an excellent smart meter reading technology, especially as a private network, it has the advantage of flexible deployment, independent from public network operator, service guaranteed, etc. The gas companies who adopted smart meter reading have received obvious increasement on meter reading rate.
2) The entire network ecosystem includes different participants and hardware manufacturers, a unified protocol is required to ensure good interconnection.
3) In the actual operation process, it is necessary and important to build close cooperation among gas company, meter supplier and the network operator, meanwhile make clear in advance the rules, duty and obligation of each party. Otherwise, there may be problems such as failure to install equipment as expected, or the parties shirk from its responsibilities from communication problems etc.
4) Select high performance devices, including meters and data concentrators, and invite experienced players to the project will also be a good start of success.